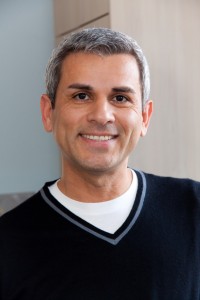 Red, swollen, tender gums? If you've got gum disease, you need to find treatment — and fast. Left untreated, periodontitis has serious effects on your overall health, and bad breath is just the least of them. So you know you need to find an excellent doctor to help you treat your gum disease, but where to start? Read on to learn more about periodontal treatment and where you can find the best in Big Horn County.
Don't skip periodontal treatment when you need it
Adults suffering from gum disease should know that quick treatment is vital for good health. The condition in its advanced stages has been linked to a number of serious health issues, including cardiovascular disease, stroke and diabetes. Gum disease is also the number one cause of missing teeth in adults over 35. These are all frightening facts, especially when you consider the fact that nearly 75 percent of Americans suffer from the condition.
There is encouraging news, though, in the fact that periodontal treatment is highly effective in Big Horn County. What is the treatment like? Let's take a closer look.
Periodontal treatment
Treating gum disease can be as simple as a thorough cleaning and extra vigilant at-home care. A deep clean, or scaling and root planing, cleans above and reaches below the gumline to remove tartar buildup that causes gum disease. The condition can also sometimes be treated with antibiotics, or surgically in the most severe cases.
Finding the right doctor
Choosing any medical professional can sometimes be a hassle, but finding the right dentist to treat your gum disease isn't all that difficult. Here's a list of some things to keep in mind on your search.
Does your regular dentist treat gum disease? Chances are good he or she does already — call the practice to confirm. If so, things just got a lot easier on your end!

If you don't have a regular dentist, or you'd prefer to see someone else, do a simple online search, and read the reviews to find out what your neighbors and friends think about the doctor.

Call the practice to ask a few questions, like experience the doctor has treating gum disease, preferred treatments, office hours… anything you need to know to make an informed decision.
These are just a few things to keep in mind while you look for a dentist to perform any special procedure — do you have anything to add to the list? We'd love to hear from you, so let us know in the comments below!
Learn about periodontal treatment with Dr. Lance Anderson
If you're looking for gum disease treatment in Big Horn County, we've got an idea: why don't you check out Dr. Lance Anderson's practice? We're experts in providing this crucial service for all our Big Horn County neighbors. Call us to learn more or to schedule your appointment today — we're waiting to hear from you!