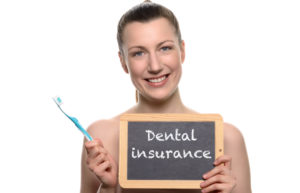 If you have cataracts, your cataract surgery is covered by medical insurance, not vision insurance. If you need oral surgery, your medical insurance provider will not likely provide any benefits. Instead, you'll need to rely on your dental insurance coverage, which will not likely cover the cost of these more advanced treatments. Many patients don't understand why dental care does not receive serious consideration by medical insurance providers. Keep reading to learn more about dental treatments and how you can do your part to make sure medical insurance providers take oral health seriously.

The Questionable History of Dentistry
Unfortunately, some dental professional theorize that medical doctors and insurance providers still view dentistry as a pseudoscientific field. As recently as the early 1900s, dentistry was performed by barely trained "professionals," and less than 200 years ago these treatments could be completed by your local barber.  This unfortunate history may be part of the reason medical insurance is still not available for even the most advanced dental treatments.
The Way People Care for Their teeth
Dental care is not like medical treatment for a variety of reason. Dental insurance coverage is created to encourage patients to receive regular preventive treatments. Most providers cover preventive checkups at 80 to 100%, and more advanced treatments receive significantly less coverage. Unfortunately, many people avoid visiting the dentist until they are in serious discomfort. This typically means that the problem is already very severe and requires advanced treatments. Because patients neglect the maintenance of their oral health, many medical insurance providers find covering dental services to be too high risk. This is one of the reasons medical insurance plans give for refusing coverage for dentistry services.
Some Dental Treatments that are Covered by Medical Insurance
The good news is, more and more dental services are being considered for coverage by medical insurance providers. Today, you may be able to use medical benefits for a variety of dentistry services including:
Oral sedatives, oral antibiotics, and other dental prescriptions are often covered by prescription coverage, which is part of medical insurance
Medical sedation during advanced procedures, especially when performed in a hospital setting, may be covered by both medical and dental insurance
Sleep apnea appliances are typically covered by medical insurance as an alternative treatment to CPAP
Some TMJ therapies are covered by medical insurance, especially if the patient has shown signs of serious impact on overall health
Advanced oral and facial surgeries that are necessary following traumatic injury often receive some medical coverage
Meet Dr. Anderson
Lance Anderson, DMD and his dedicated dentistry team at Lovell Dental offer a wide range dentistry services. Dr. Anderson and his team have years of experience processing and filing dental insurance claims to help patients maximize their benefits. We're always happy to answer questions about your dental and medical insurance coverage to help you better understand your benefit plan. Please don't hesitate to call our Lovell dentistry team to find out more or schedule an appointment.