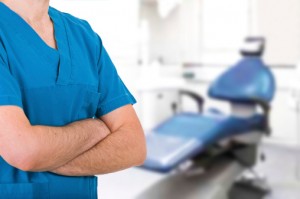 Emergencies don't happen at convenient times. When's the last time you needed stitches while you were on your way to see your doctor for a regular visit? That's why there are emergency rooms for round the clock medical treatment. Most dental practices don't offer the same convenience, but Dr. Lance Anderson and the dedicated team at Lovell Dental are here to help when you need us. Any time you experience a dental emergency, call our emergency help line to get help day or night. We are committed to providing superior service for our patients, and that means we are available to help you when you need us. Call our conveniently located Lovell, WY office to find out more today.
When is it an Emergency?
At our office we consider any dental injury that is extremely painful, excessively bleeding, or requires tooth replacement an emergency. When you call our convenient emergency number at any time of day, Dr. Anderson will discuss the emergency situation with you, help you with any at home care that may be beneficial, and determine how quickly you need to get to the office. Even though many dental practices do not offer emergency services, dental emergencies can be extremely time sensitive. We strive to maintain and restore natural teeth whenever possible to achieve optimal oral health for our patients, but if your tooth is lost or extruded, it is essential that you receive treatment within an hour of injury.
How Can I Prepare?
We may not know when or where dental disaster will strike or what kind of injury we'll sustain, but knowing some basic aid skills will make any emergency less stressful. In fact, you'll only need to remember two things: clean and cold. Any abscessed, chipped, cracked, broken teeth, or soft tissue injuries can be easily treated by cleaning with warm water and a cool, damp compress to stop or slow bleeding. Warm water is sufficient to clean foreign matter from any open wounds. It's not necessary to use mouthwash or toothpaste to clean the wound before coming to see us. To slow or stop bleeding, apply a cool, damp compress to the affected area to slow blood flow and reduce swelling. Ice can also be used if blood flow is very heavy.
In case of a lost or dislodged tooth it is essential that you see us immediately as there is a very short window for us to restore your natural tooth which is preferable to other restoration options. If you have lost your tooth, clean it with warm water and slow or stop blood flow in the socket as indicated above. Tooth loss does require a few extra care instructions: always handle the tooth by the top and avoid touching roots, if you can replace the tooth in the socket do so quickly, and if the tooth cannot be replaced hold it between your cheek and gums or store in a glass of whole milk until you reach our office.
Restoration and Cosmetic Dentistry Services
The bright side of dental emergencies is that innovation in oral care has made it possible for dentists to restore almost any damage. Dr. Anderson is a skilled in restoration and cosmetic dentistry, and can help you determine the best treatment plan following any emergency. When dental disaster strikes, remember we are here to help put a smile back on your face after any accident.
Find Out More
Next time dental disaster strikes, there's no need to panic. Call the knowledgeable staff at Lovell Dental day or night. We are here to help restore your smile whenever a dental emergency occurs. If you would like to schedule a regular dental appointment, or find out more about any of our oral health care services, contact us today. Our convenient Big Horn County location is accessible to patients in Lovell, Byron, Cowley, Deaver, Garland and beyond.