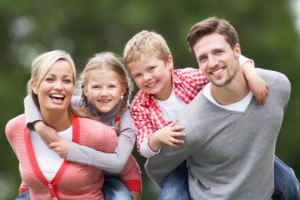 With the end of the year approaching, your dental insurance benefits are about to expire. If you're fortunate to have dental insurance, then you need to know that this coverage is quite different from medical coverage. Unlike medical insurance which is designed to cover an illness or accident after it occurs, dental insurance is set up to encourage you to be proactive and see you dentist in order to avoid dental problems. With this in mind, Dr. Lance Anderson and the team at Lovell Dental in Lovell, WY, have a few ideas for how you can take advantage of your benefits between now and end of the year.

Dental Checkups
One of the most important steps you and each member of your family can take in order to maintain optimal oral health is schedule twice yearly dental checkups. If you haven't had your second—or even your first—dental cleaning and exam yet with the family dentist Lovell, WY, trusts, then call our office today and book an appointment. These visits aren't only the time when we clean and polish your teeth, they also give us the chance to examine your teeth for early signs of decay, assess the health of your gums and other soft tissue, and conduct a very important oral cancer screening. Spotting concerns early can help us help you avoid bigger problems. If left untreated, even a small cavity or a leaky filling can develop into a bigger and more expensive problem.
Restorative Dentistry
And while you're on the phone scheduling your dental exam and cleaning, ask us about any other procedures you may need that are also covered by your dental insurance. Typically, any cosmetic procedure—such as teeth whitening or porcelain veneers—performed by your cosmetic dentist in Lovell, WY, is not included under your dental insurance benefits. However, just like preventive treatment, most restorative procedures are covered. Tooth-colored fillings, crowns, dental bridges, dental implants and dentures are covered up to the amount allowed by your plan.
Also, Dr. Anderson is an expert in root canal therapy to eliminate the pain of an infected tooth, as well as oral surgery and wisdom teeth extraction.
Call Our Office Today
Don't let your dental insurance benefits lapse with the close of 2015. Schedule an appointment today with Dr. Anderson at Lovell Dental in Lovell, WY. Our office also serves patients in the surrounding areas of Greybull, Basin, Cowley, Deaver, Frannie, Manderson, Burlington, Byron, Powell and Cody.