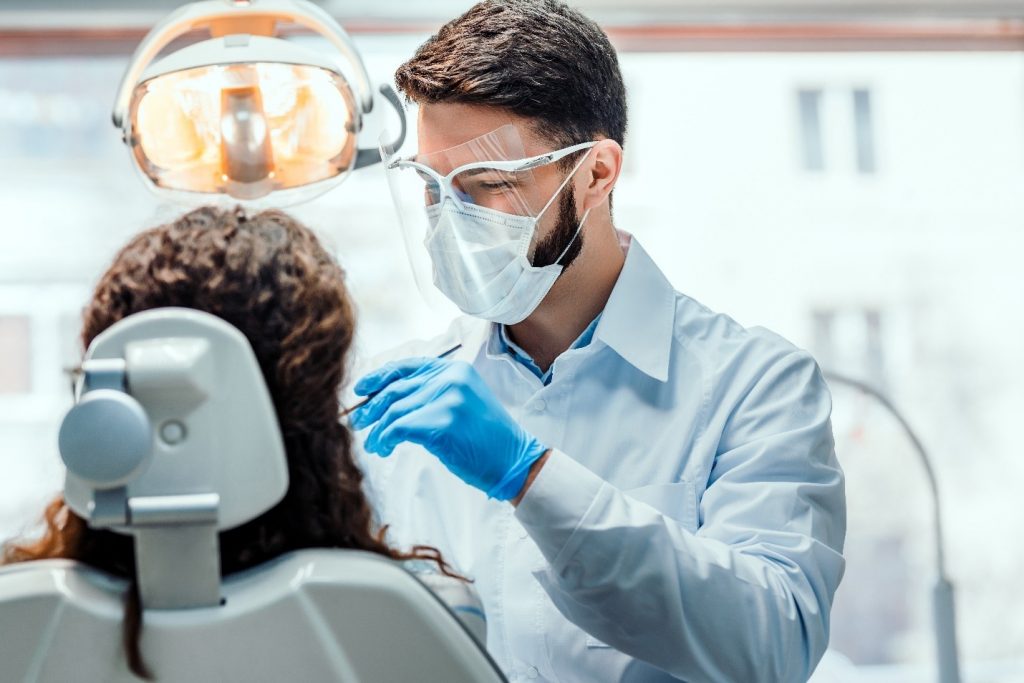 Losing a dental filling can be a frustrating experience, causing discomfort and uncertainty about what to do next. It's important to take immediate action to address the situation and minimize any potential complications. By following the appropriate steps, you can regain control and ensure the best outcome for your dental health. Keep reading as we guide you through seven important steps to take when you lose a dental filling.
Step #1: Call Your Dentist
If you lose or break a dental filling, it is crucial to promptly reach out to your dentist and provide a detailed account of what occurred. It is important to schedule an appointment to have the tooth repaired. In the meantime, consult with your dentist for guidance on safeguarding the affected tooth. If you're experiencing any pain, your dentist can prioritize your visit or suggest pain relief measures.
Moreover, in the event that the filling comes out after regular office hours, check your dentist's voicemail for instructions on what to do until their office reopens. They may also provide guidance or recommendations to address the situation until you can reach them during their regular business hours.
Step #2: Hold on to the Filling
Ensure that you keep the lost filling safe and secure until your dental appointment. It will be up to your dentist to assess whether the filling can be reused or if a new one needs to be fabricated. Store the filling in a clean container, such as a plastic bag, to protect it until you can present it to your dentist.
Step #3: Rinse with Salt Water
To cleanse the affected tooth and eliminate bacteria, rinse your mouth with warm salt water. This will also provide relief if you are experiencing any discomfort or pain. Create a solution by mixing 1/2 teaspoon of salt with a cup of warm water, and gently swish it around your mouth before spitting.
Step #4: Chew Carefully
To prevent additional sensitivity or irritation, chew your food on the opposite side of your mouth from where the dental filling came out. This temporary adjustment will minimize discomfort until you can have the filling replaced by your dentist.
Step #5: Consider a Temporary Fix
If there are sharp pieces protruding from the damaged tooth, they can cause discomfort or injury to your tongue, lips, or cheeks. To provide temporary relief, you can use dental wax or temporary filling material to cover the damaged area until you can see your dentist. This will help reduce sensitivity, making it more comfortable to eat, drink, and clean your teeth.
Step #6: Take Pain Medicine
To alleviate sensitivity, over-the-counter medications can be taken. However, it is advisable to consult with your dentist before taking any new medication. Topical numbing agents can also provide temporary relief. If there is swelling, applying an ice pack or cold compress to the affected area of the face for 15 minutes at a time can help reduce it.
Step #7: Brush Carefully
Maintain your regular brushing and flossing routine, but exercise caution when cleaning the tooth that lost the filling. Be gentle to avoid causing additional damage and ensure thorough removal of any food particles that may be trapped.
About the Practice
Lovell Dental is committed to delivering exceptional dental care, offering a range of treatments including dental fillings. If you experience a lost dental filling, their skilled team can assess the damage and swiftly restore your tooth to its former glory. With their advanced techniques and compassionate approach, they ensure that every patient receives personalized care for optimal dental health. For more details on fillings or to schedule an appointment, visit their website or call (307) 548-7654.