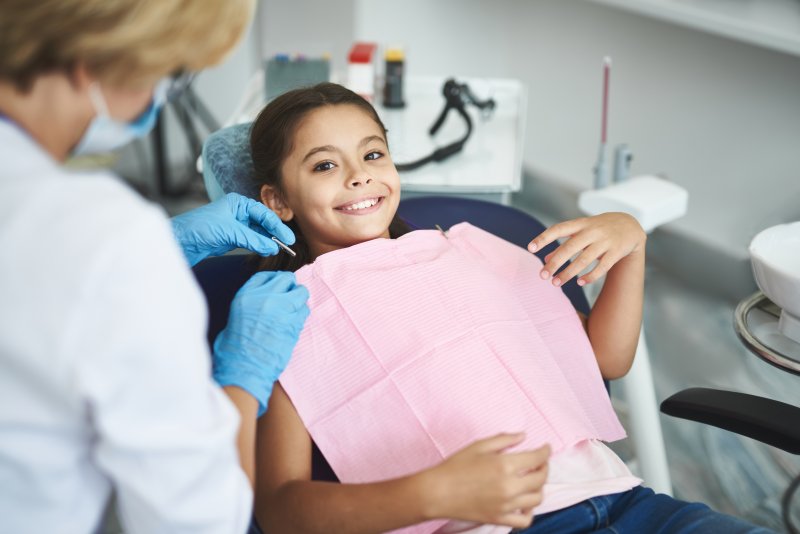 It's true that children's baby teeth are meant to fall out on their own, giving room for their permanent teeth to come and make up their adult smile. However, that doesn't mean baby teeth shouldn't be extracted if problems or unexpected situations arise. With the help of a kids dentist in Lovell, you can not only learn when a tooth extraction is the best treatment option going forward, but help your child prepare for their tooth removal!
When is a Tooth Extraction Necessary?
Tooth extractions are always seen as a last resort for dentists, even for baby teeth. After all, it is in fact a bad thing for baby teeth to come out too early. However, it's also possible that the pros of removing a tooth early outweigh the cons, especially in the given scenarios:
Severe Tooth Decay – Cavities are actually one of the most common chronic conditions in kids, even more so than asthma. The molars and premolars in particular are vulnerable. When decay becomes too severe, teeth may need to be removed, especially if an infection is present.
Physical Injury – When children are active, they are bound to experience a bad fall here and there. If one leads to a serious dental injury, the tooth may be too fractured to save.
Gum Disease – Chronic gum irritation and inflammation can affect people of any age, including children. If the foundations of teeth break down (i.e. the gums, periodontal ligament, and alveolar bone), teeth can loosen and eventually fall out or require removal.
Over-Retained Teeth – In some cases, baby teeth can become over-retained. This is when the teeth loosen, tighten back into the gums, and prevent permanent teeth from erupting properly. It can lead to dental crowding, which is when there is not enough room for permanent teeth to grow in. If adult teeth begin growing over the over-retained baby teeth, the smile can become misaligned, requiring braces later.
How to Help Your Child Prepare for Treatment
Ahead of treatment, kids dentists are more than prepared to explain the treatment process to ensure patients know what to expect ahead of time. For example, they'll be told that they'll be given a local anesthetic that removes all feeling from their tooth and nearby areas of their mouth. If they are feeling especially nervous, sedation options are typically available, including mild varieties like nitrous oxide.
Here are a few things you can do to help your child feel more at ease before their extraction Making sure they are familiar with the dentist ahead of time
Telling them that the dentist is an expert that is here to help them and is going to make sure they feel as comfortable as possible beforehand
Ensure that you'll be taking very good care of them afterwards and give them everything they need following their visit
A family dentist in Lovell is highly trained and experienced in working with patients of all ages, especially children. If you suspect that something is wrong with one of your child's baby teeth, don't assume the problem will go away on its own. Acting fast can help them avoid an extraction altogether, but if one is necessary, you can trust a dental professional. Call one today to schedule an appointment and ensure they get the care they need!
About the Author
As a father of five himself, Dr. Lance Anderson understands how important it is to give children the care and attention they need to feel comfortable. His dental expertise specifically includes endodontics and tooth extractions, so he's more than prepared to help your child with their dental problem. To schedule an appointment, you can contact him through his website.