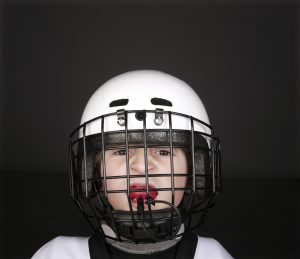 Spring is here and summer is just around the corner. The perfect time for kids to play and participate in organized athletics. For the most part, additional physical activity is great for kids. However, a dental injury can quickly put an end to summer fun. At Lovell Dental, Dr. Anderson and his team want your kids to run, hop, skip, swim, bike, pass and play. We also want them to avoid a knocked out tooth or any other type of sports related dental injury. That's why we recommend mouthguards for kids in Lovell.
Sports Injuries by the Numbers
A report in Dentistry Today shows that an athlete—professional or amateur—is 60 times more likely to sustain a tooth injury if they are not wearing a mouthguard. In the sport of high school football alone, mouthguards avert more than 200,000 high school and college injuries.
Moreover, wearing a mouthguard can save you time and money in the long run. The cost to replant a knocked out tooth can run up to $5,000. But what if the tooth cannot be replanted? Then tooth replacement over a lifetime will run between $15,000 and $20,000 for each tooth that is lost. Trust us—a mouthguard from your children's dentist in Lovell costs less.
Protection from a Mouthguard
Obviously, a mouthguard is designed to protect teeth in case of a blow to the face or a serious fall. A mouthguard offers other advantages as well, including:
Protection against injury to jaw joints, which might otherwise result in TMJ dysfunction
Protection of soft tissue including lips, tongue and cheeks
Prevention of injury to the jaw and neck
Decrease in the chance or severity of concussion
Getting a Mouthguard in Lovell
Dr. Anderson provides customized mouthguards that are made to fit your child's mouth. Yes, you could buy a one-size-fits-all mouthguard or the boil and bite variety. However, these do not offer the comfort of a mouthguard that is custom-fitted of smooth plastic. A child is much more likely to wear something comfortable in his or her mouth, and compliance is essential if a mouthguard is going to do the job.
Caring for a Mouthguard
When not worn, a mouthguard should be stored in a hard case with air vents. Wash a mouthguard in warm water with hand soap or dish liquid. Don't use a toothbrush and toothpaste, which can both scratch your child's mouthguard. A denture soak can also be used.
Contact Our Office Today
Before signing your child up for his favorite summer sport, come see Dr. Anderson for a custom-fitted mouthguard. Call Lovell Dental today.