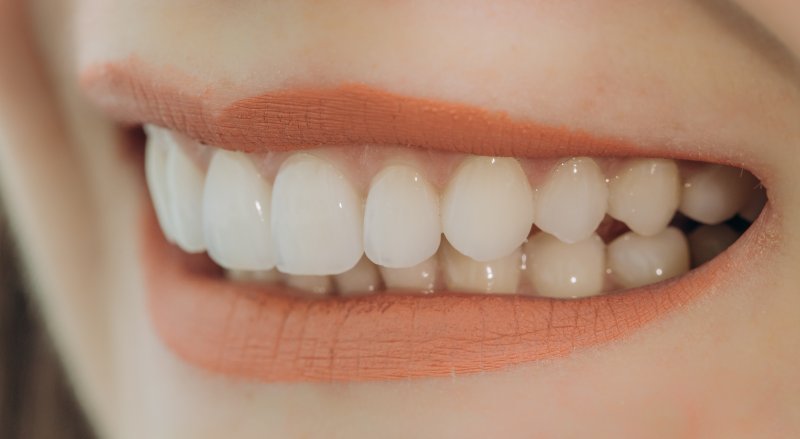 Porcelain veneers are a common cosmetic dental option because they are so good at masking a variety of imperfections in your smile. Because of this, this treatment has become very popular amongst celebrities and anyone else who is looking to enhance their smile to perfection. But can porcelain veneers prevent against cavities? Not entirely. Continue reading to learn why this is the case as well as some tips for maintaining your veneers to prevent tooth decay.
How Do Your Teeth with Veneers Get Cavities?
Just because your tooth is supporting a veneer doesn't mean that you are immune from tooth decay. Here are a few reasons why this is the case:
Veneers only cover the front surface of the tooth. This means, that the back side is not at all protected and is just as vulnerable to tooth decay as it was before you had your veneer placed.
Porcelain veneers do not prevent preexisting issues from progressing. Previous decay or weakened enamel can make it easier for cavities to develop.
When a veneer is not placed properly or has been on your tooth for many years, it is possible for food particles and bacteria to sneak behind it. They can attack the natural surface of the tooth and cause you to develop cavities and other issues.
How Can You Prevent Cavities from Developing?
You need to maintain your porcelain veneers in Lovell in order to prevent cavities and other issues from developing. Here are a few tips to help you out:
Maintain Good Oral Hygiene: You shouldn't be slacking on your oral hygiene routine after you get porcelain veneers placed. You need to continue brushing twice and flossing once every day. Rinsing with a mouthwash and limiting your sugar intake are also excellent steps to take.
Choose a Skilled Dentist: When choosing a dentist, pick one that is experienced and has positive reviews from patients. By doing your research, you can ensure that you are choosing a dentist who knows what they're doing.
Visit Your Dentist Often: You should be seeing your dentist every six months for regular cleanings and checkups. Your dentist will be able to ensure that your veneers are still looking good and that there isn't evidence of decay. If they do find something, catching it early on is key to preventing serious issues going forward.
Veneers are great for enhancing your smile, but you aren't safe from tooth decay. By using the tips listed above, you and keep your teeth beautiful and healthy!
About the Author
Dr. Lance Anderson earned his Doctor of Dental Medicine Degree from the University of Lewisville and has attended several continuing education courses. Currently, he is a member of the American Dental Association and the Wyoming Dental Association. For more information on porcelain veneers or to schedule an appointment at his office in Lovell, visit his website or call (307) 548-7654.