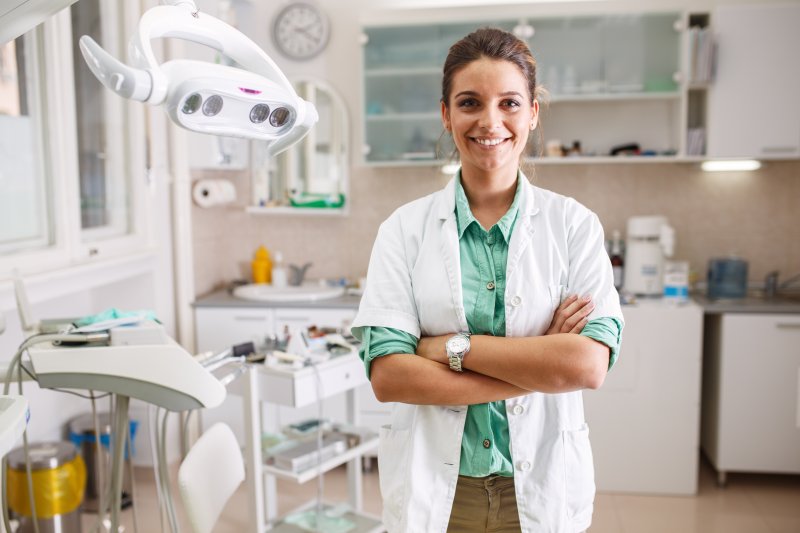 Invisalign can realign a smile without the conspicuous metal parts and eating restrictions that come with braces. The popularity of the treatment is growing, especially among adults whose teeth have shifted out of alignment since they got their braces off in their teens. While Invisalign is an easier and more convenient process than traditional metal braces, you should still know a bit about it before you begin the treatment. Here are a few things you can expect during the Invisalign process.
Invisalign Is Much Less Uncomfortable Than Traditional Braces
Patients report that, while they didn't experience any pain or ache when they put their first tray in, they definitely felt tightness around their teeth. This tightness can last for a few hours and did not affect the patients' eating after they took their trays out. Putting a new set of trays on or taking them off can make teeth a little more sensitive for a while, but not enough to require any change of meal plans. It's an easy affair when compared to the inconveniences that come with having braces. This sense of tightness usually disappears after half a day at most.
Clear Aligners Can Affect the Way You Speak
While Invisalign clear aligners are thin, they still add to the dimensions of the teeth. Patients report that they had to get used to talking while wearing them. Some said that they dealt with a lisp that became more noticeable as they grew tired towards the end of the day for about a month. This is a temporary issue that disappears as you adapt to your aligners.
Relatedly, patients report that, once they were used to wearing their trays, their teeth felt very small after they took them out. It might be similar to how you might have felt for the first day after you had your braces removed.
You'll Start Noticing Results Soon
Many people remember that metal braces took so long to make progress that they hardly noticed it. Invisalign, on the other hand, starts showing results soon after you start treatment. Each new tray brings your smile into noticeably better alignment. In fact, Invisalign treatments can take only three to eighteen months, significantly less time than what traditional braces require.
If you're worried about getting Invisalign because you have bad memories from your treatment with traditional braces, worry no more! Invisalign is a far more comfortable and easy process. Consulting with your orthodontist can determine if Invisalign is right for you.
About the Author
Dr. Lance Anderson earned his Doctor of Dental Medicine from the University of Louisville in 2012 before serving as the managing clinical director of a busy dental office in Grand Island, NE for two years. He has completed several continuing education courses and is a proud member of the American Dental Association and the Wyoming Dental Association. His office in Lovell, WY offers preventive, restorative, and cosmetic dentistry in addition to Invisalign. For more information on what to expect while wearing clear aligners, contact his office online or dial (307) 548-7654.