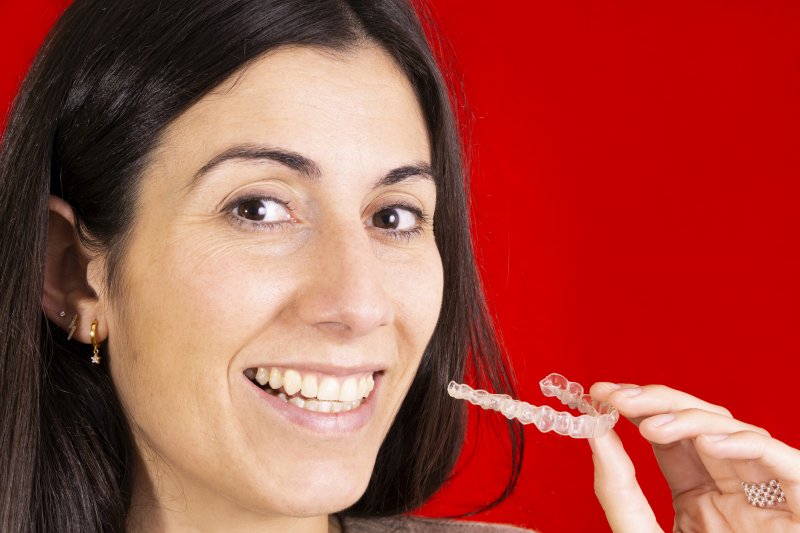 Are you looking to straighten your smile? Invisalign in Lovell is a great option. This treatment allows patients to work towards having aligned teeth without needing to deal with a mouth full of metal brackets and wires and frustrating eating restrictions. Considering that the year is coming to a close, you may want to start your treatment sooner rather than later. Continue reading to learn about why it's a good idea to begin wearing Invisalign before the end of the year and what you can expect to be covered by your dental insurance plan.
Does Dental Insurance Cover Invisalign Clear Aligners?
If you have dental insurance, chances are that part of your Invisalign treatment will be covered. Often times, insurance covers clear aligners similarly to how they cover traditional metal braces. If this is the case for your unique dental plan, your policy will likely pay either a set percentage of the costs or it will cover up to a specified dollar amount. A lot of dental insurance plans have an allowance set aside for orthodontic treatments, but they will probably still have a cumulative cap on the amount that they will agree to pay for this type of treatment. After you reach that amount, your treatment will no longer be covered by your plan.
Why Should You Start Invisalign by the End of the Year?
When you are requiring a larger dental treatment, like orthodontic work, that will involve multiple visits to the dentist, the end of the year is a great time to get started. This is especially the case if you have already met your annual deductible. This is the dollar amount that you need to pay each year before insurance begins covering costs. Once you have reached this amount, your out-of-pocket costs can decrease dramatically. Ultimately, you are put into a more ideal situation to begin a large treatment.
For most dental insurance plans, they will renew at the end of the calendar year. This means that any unused benefits for the year will expire and will not carry over into the next year. You will also be responsible for paying your annual deductible again. In the end, you are more likely to save money if you start your treatment now rather than waiting till next year.
If you're looking to get Invisalign, there is no better time to start your treatment than now. You will be showing of your beautiful, perfectly aligned smile in no time!
About the Author
Dr. Lance Anderson earned his Doctor of Dental Medicine from The University of Louisville. He is a member of both the American Dental Association and the Wyoming Dental Association. His practice is in-network with many popular dental insurance plans. For more information on Invisalign or to schedule and appointment, visit his website or call (307) 548-7654.