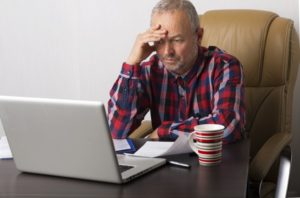 You've probably heard all the horror stories about what can happen to your teeth if you don't take care of your gums. It's why you've kept up your daily brushing and biannual trips to the dentist, after all. But did you know that your mouth's health could have implications for the rest of your body? In the past 20 years, research has found a strong connection between oral health and heart health, particularly for conditions such as stroke. Here's why it may be extra important to avoid gum disease in Lovell.
How is Gum Disease Connected to Stroke?
According to studies by the American Academy of Periodontology, people diagnosed with ischemic strokes (the most common type of stroke) had a greater chance of also having periodontal disease, commonly known as gum disease. Other studies have found a similar correlation.
The key connection between the two conditions is often thought to be inflammation. An ischemic stroke occurs when a one of the blood vessels that carries blood to the brain is blocked; this leads to the brain not getting enough oxygen. With periodontal disease, the gums become inflamed. Some researchers believe that gum inflammation may cause or worsen inflammation in arteries and other blood vessels. Another idea is that the bacteria that cause periodontal disease can get into the bloodstream and cause issues throughout the body.
Does Gum Disease Cause Stroke?
Despite these strong correlations, it has yet to be determined whether gum disease is a direct cause of stroke or other heart problems. It could be that people with certain lifestyles are simply at higher risk for both gum disease and stroke. For example, smoking has been shown to be a major cause for oral and heart problems. Some conditions, such as diabetes, can similarly put you at higher risk of these and other health issues. It's also possible that gum disease makes already existing problems worse.
How Can I Avoid Gum Disease?
Whether or not periodontal disease directly leads to stroke, taking care of your gums is vital for protecting your teeth as well as your overall health. Continue brushing and flossing twice a day, and don't forget to visit your dentist; they'll be able to spot the warning signs of gum disease in Cody and can treat it in its earlier stages before it causes major problems. Be sure to take care of your mouth; the rest of your body may thank you for it.
About the Author
Dr. Lance Anderson makes it his goal to spend quality time with patients and help them avoid needing to travel long hours to see a specialist. He is a member of the American Dental Association and the Wyoming Dental Association. He offers a number of preventive dentistry services, including periodontal therapy for patients with gum disease. To schedule a cleaning at his practice, Lovell Dental, visit his website or call (307) 548-7654.