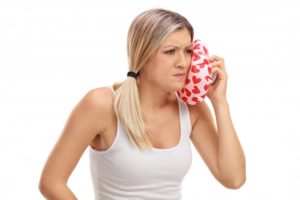 With the recent outbreak of COVID-19, many dentists are only treating dental emergencies. This means that all cosmetic and elective procedures are essentially canceled or postponed until further notice. However, many of them are still open for treating dental emergencies. But what constitutes a dental emergency? Here are some common signs that you need an emergency dentist in Lovell.
You Lost a Tooth
When you've knocked out a tooth, time is truly of the essence. You have about 30-60 minutes to get to your dentist's office. If you can't make it in that time, you run the risk of permanently losing your tooth. Since having to get it replaced can be costly, it's best to try and save your tooth by seeing your dentist as soon as possible.
Your Teeth Are Loose
Loose teeth might be cute when you're little, but once you're an adult, they should remain firmly anchored in your jaw. If you feel your teeth start to shift or wiggle, you should contact your emergency dentist. It could be a sign of gum disease, which is the leading cause of adult tooth loss in the United States. Not getting to your dentist in a timely manner could cost you your teeth.
You're Bleeding from the Mouth
If you bleed a little while brushing and flossing, that's not as big a deal as having a busted lip or cut tongue. If you have serious oral bleeding, try to curb it by applying a piece of gauze or cloth to the site for 10 minutes or until the bleeding stops. However, just because you were able to put a stop to the bleeding doesn't mean you shouldn't see your dentist. Your teeth or other oral structures might still have an injury that needs to be addressed.
You Have a Severe Toothache
While some people might believe that occasional tooth pain is normal, that couldn't be farther from the truth. A toothache means there is an underlying problem, whether that be a cavity, an infection, gum disease, or an injury. You can take over-the-counter pain medications to alleviate your discomfort, but you should still schedule an appointment with your dentist to see what's really going on and get to the root cause of your pain.
There are some dental emergencies where you may be able to temporarily solve your problem at home, but still, you should call your dentist and schedule an appointment. It could save your smile.
About the Author
Dr. Lance Anderson obtained his Doctor of Dental Medicine degree from the University of Louisville. He currently practices at Lovell Dental in Lovell, WY, which is open for treating dental emergencies. If you call with an urgent oral health situation, his friendly team will do their utmost to get you in for an appointment as soon as possible. If you find yourself with any of the problems listed above, you can contact Dr. Anderson's office at (307) 548-7654.