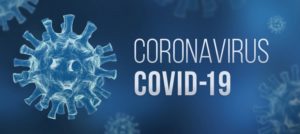 You're probably used to answering questions about your oral health every time you visit the dentist in Lovell. However, if you've scheduled an appointment during the COVID-19 pandemic, you're likely to find the questions a little more involved than you're used to. During these unusual times, dentists have begun taking additional steps for the sake of their patients as well as their community. In this post, you'll learn more about the precautions that dental practices are taking as well as what you can expect during your patient screening.
How are Dentists Keeping Their Practices Safe?
The potential spread of illness has always been a concern at dental practices, which is why there is strict dental safety protocol in Lovell regarding handwashing and sterilization of dental instruments. Naturally, these measures are still in place to help prevent the spread of COVID-19, but other steps are being taken as well. For example:
All surfaces and dental tools are being disinfected more often than usual.
Additional safety gear such as full-face shields and disposable coats may be worn.
Appointments are being spaced out so that there are fewer patients in the office at a time.
When you arrive, you may be asked to wait out by your car.
You'll be asked to limit the number of people you bring with you. For example, you may no longer be able to bring your children (unless they have appointments of their own).
Waiting room chairs are now being spaced six feet apart.
Your temperature will be taken at the beginning of your visit.
What Kind of Questions are Dentists Asking Their Patients?
As part of the patient screening process, you might have to answer some additional questions so that the dentist can figure out what steps need to be taken in order for you to safely receive care. You might be contacted before your appointment so that the dental staff can ask about your health. Some of the questions you might have to answer include:
Have you had a fever or come in contact with someone who has had a fever recently?
Have you experienced flu-like symptoms such as a cough, fever, shortness of breath, sore throat, muscle/body aches, nausea/vomiting, fatigue, or a recent lack of taste or smell?
Have you travelled out of the state or country recently?
Have you been tested for COVID-19, and if so, what was the result?
Are you diabetic, or have you been diagnosed or treated for heart disease, lung disease, or cancer?
Be honest when answering these questions; the answers are vital for determining the best strategy for safely providing care, whether it's a regular checkup or an emergency appointment. By working with your dental team, you can get the services your smile needs with peace of mind.
About the Author
Dr. Lance Anderson earned his Doctor of Dental Medicine from The University of Louisville in 2012. His primary goal for his practice, Lovell Dental, is to put his experience and skills to good use by providing his patients a wide variety of services under one roof. He loves being able to make a positive change in his patients' lives. To schedule an appointment or ask about the precautions Lovell Dental is taking during the COVID-19 pandemic, visit his website or call (307) 548-7654.