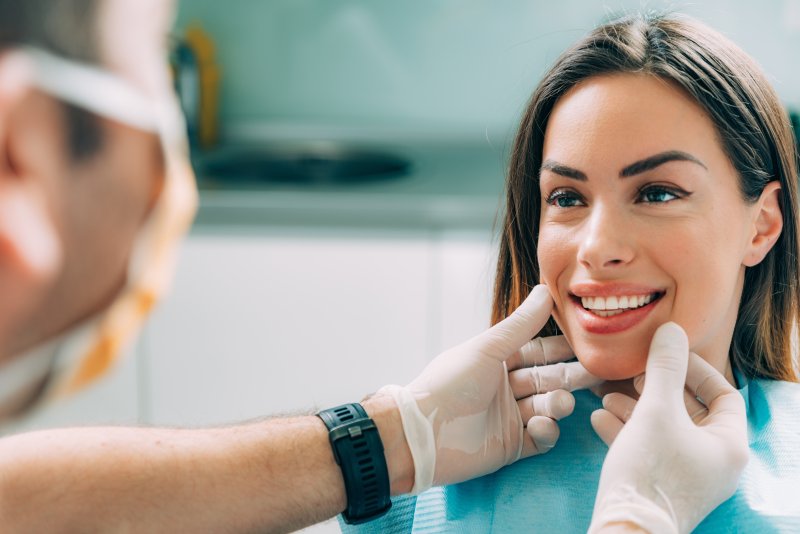 Dental implants are undoubtedly the longest-lasting tooth replacement solution out there. On top of that, they boast a 95% success rate when placed in healthy patients. However, just because dental implants in Lovell are incredibly effective at bonding with bone tissue and lasting for decades at a time, that doesn't mean they can't still fail. While it is rare, dental implants can become loose in a few difference circumstances. Learn about the most common ones and what you should do in the event your dental implant feels loose!
Failed Osseointegration
Once an implant is placed inside of the jaw, it needs to begin integrating with the bone in order to remain healthy and stable in the long-term. However, if the body is unable to bond to the titanium post after it's been placed, it can start to feel loose. If this problem occurs, it's more likely to do so following the first few months after it has been placed.
Inadequate bonding of bone tissue and dental implant is also more likely in areas where the bone tissue is very thin. This is why implant dentists always take the time to examine and measure the amount of healthy bone tissue available ahead of performing treatment.
Infection
In other cases, the area surrounding the gum tissue can become infected. This condition, known as peri-implantitis, is similar to gum disease in that it is caused by nearby bacteria attacking the gum tissue. This causes the gums to become inflamed, eventually leading to damage in the bone tissue holding the implant in place. In most cases, this infection develops after the implant has already been integrated for months or even years, which is why at-home oral care and routine professional checkups are so crucial.
Physical Trauma
Are you an active participant in contact sports? While you should be wearing the right protective gear regardless, it's even more important when you have a dental implant. This is especially true if you received the implant recently, the post has not finished healing, and it has not yet been covered with a dedicated restoration.
What Should You Do Next?
In the event your implant feels loose, here's what you should do next:
Call the office you received the implant from immediately. They can get you scheduled for an emergency appointment, ideally the same day.
Take note of any other symptoms you may be experiencing, such as discomfort, gum irritation, and bleeding from the gums when brushing.
Avoid foods that could damage the implant further, especially very hard or chewy foods.
Sometimes it's the abutment or the crown that has become loose, rather than the implant itself. However, these problems can also lead to damage of the implant. If the dentist determines the implant post is the issue, they may be able to save it if you get treatment right away.
Don't assume your loose implant will get better on its own. Call an implant dentist in Lovell today to get the emergency care you need and protect your tooth replacement!
About the Author
Dr. Lance Anderson has been placing and restoring dental implants entirely in-house for years. Furthermore, he's received additional training in related services, including 3M mini dental implants and bone grafting at the White Cap Institute. To learn more about dental implant treatment or schedule an appointment, you can contact him through his website.