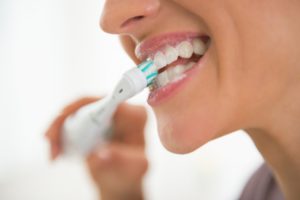 Protecting your smile is a daily challenge, but it can be surprisingly easy to damage your teeth without meaning to. Are you too aggressive when brushing? Or do you chew on objects not meant to be chewed? Doing so could make your teeth more sensitive – and could even eventually lead to tooth loss! To save your pearly whites, it's important to understand the causes and signs of tooth abrasion.
What is Tooth Abrasion?
Tooth abrasion is where your teeth start to lose enamel due to some sort of outside mechanical action; in other words, your teeth are physically worn down by an external force. This is different from tooth erosion (where acids dissolve the enamel) and tooth attrition (where the upper and lower teeth rub together and damage each other). It's important to understand the exact cause of damage so that you can take the correct steps to fix it.
What are the Causes and Signs of Tooth Abrasion?
There are several different possible sources of tooth abrasion, including:
Using too much pressure when you brush your teeth
Using a hard-bristled toothbrush or an abrasive toothpaste
Biting on your fingernails
Chewing on pen tips or other hard objects
Rubbing mouth jewelry against your teeth
Tooth abrasion takes a long time, so you might not even realize it's happening at first. Over time, you may see notches on your teeth near the gum line; because the enamel has worn down and made the inner layers of the tooth more visible, these areas might look darker than normal. Also, abrasion can make teeth more sensitive so that eating hot, cold, sweet or sour foods becomes more painful.
Why is Tooth Abrasion a Problem?
Without the enamel, your pearly whites will be more vulnerable to bacteria and plaque. Eventually, they could reach the pulp – the innermost layer of the tooth – and cause a severe infection that could end in an extraction. To avoid this, your dentist might recommend treatments like a fluoride varnish or porcelain veneers to strengthen and protect the tooth.
How Can Tooth Abrasion Be Prevented?
Enamel can't repair itself once it's damaged, so the best way to save your tooth is to make sure abrasion doesn't happen in the first place. Be gentle while brushing; use a nonabrasive toothpaste (ideally with fluoride) and a soft-bristled toothbrush and use short back-and-forth strokes while holding the brush at a 45-degree angle. Take note of any bad habits like nail biting and break them as soon as possible. Finally, don't forget to see your dentist in Lovell for regular checkups.
Remember: tooth abrasion happens gradually, but the long-term effects can be devastating to your oral health. Keep your smile safe and your enamel intact!
About the Author
Dr. Lance Anderson decided to build a practice in Lovell because he wanted to bring exceptional dental care to the community. He's a general dentist that's skilled in providing multiple services, including wisdom tooth extractions, dental implants, and cosmetic dentistry. If you want to schedule a checkup at his practice, Lovell Dental, or believe you're suffering from tooth abrasion, visit his website or call (307) 548-7654.